My Blog
Posts for tag: tooth wear
By Phil Hart, DDS
June 16, 2018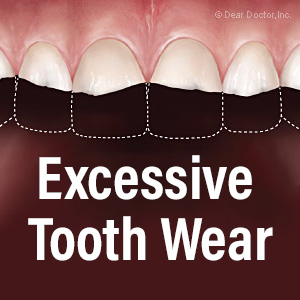 Just like other parts of your physical body, teeth naturally wear as we get older. Just the effect from chewing during hundreds of thousands of meals in a lifetime can take its toll.
But there are some factors that can make tooth wear worse. By addressing them promptly should they arise, you can keep age-related tooth wear to a minimum.
Here are 3 areas to watch for to avoid excessive tooth wear.
Dental disease. Tooth decay and periodontal (gum) disease are most responsible for not only the loss of teeth but for compromising tooth health overall. But the good news is they're largely preventable through proper oral hygiene practices to remove bacterial plaque, the main trigger for these diseases. Prompt treatment when they do occur can also minimize any damage and help your teeth and gums stay strong and healthy.
Your bite. Also known as occlusion, the bite refers to how the upper and lower teeth align with each other when you bite down. When they don't align properly, regular chewing and biting can create abnormally high forces in the teeth and cause them to wear unevenly and more rapidly. Correcting the bite through orthodontic treatment won't just improve your smile, it can improve bite function and decrease accelerated tooth wear.
Bruxism. This is a general term describing habits like teeth clenching and grinding in which the teeth forcefully contact each other beyond normal parameters. There are a number of causes for bruxism, but for adults it's typically related to stress. Over time, bruxism can accelerate tooth wear and cause other problems like TMD. There are a number of ways to stop or at least reduce the effects of bruxism like relaxation techniques or a night guard worn during sleep that prevents the teeth from making forceful contact.
If you suspect you're experiencing any of these factors, see us for a full examination. We'll then be able to discuss your condition, the potential impact on tooth wear, and what we can do to protect your teeth.
If you would like more information on protecting your teeth as you age, please contact us or schedule an appointment for a consultation. You can also learn more about this topic by reading the Dear Doctor magazine article "How and Why Teeth Wear."
By Phil Hart, DDS
August 06, 2016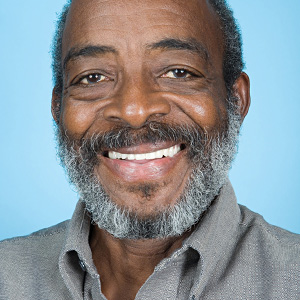 One of the unfortunate aspects of aging is tooth wear. Depending on your diet, years of biting and chewing can cause enamel along the biting surfaces to erode. Your body also can't replace enamel — so when it comes to teeth it's not a question of if, but how much your teeth will wear during your lifetime.
To make matters worse, certain conditions cause tooth wear to accelerate. Teeth softened by acids or tooth decay, for example, erode faster than healthier teeth. So will grinding habits: often fueled by stress, these include chewing on hard items like nails, pencils or bobby pins.
You may also grind your teeth, usually while you sleep. Normal biting and chewing produces pressure of about 13 to 23 pounds per square inch: grinding your teeth at night can well exceed this, even up into the hundreds of pounds.
There are some things we can do to alleviate these issues. For clenching and grinding habits, one primary step is to address stress through counseling or biofeedback therapy. For nighttime teeth grinding we can create a bite guard to wear while you sleep that will prevent your teeth from generating abnormal forces.
Finally, it's important that you take care of your teeth through daily oral hygiene, regular office cleanings and checkups, and a nutritious diet for maintaining strong bones and teeth. Keeping your teeth free from diseases that could compromise your enamel as well as other aspects of your mouth will help them stay as strong as possible.
If you would like more information on slowing the rate of tooth wear as you age, please contact us or schedule an appointment for a consultation. You can also learn more about this topic by reading the Dear Doctor magazine article "How and Why Teeth Wear."